GLAVKOSMOS AT THE WORLD SATELLITE BUSINESS WEEK: NEW IDEAS AND PROSPECTS FOR COOPERATION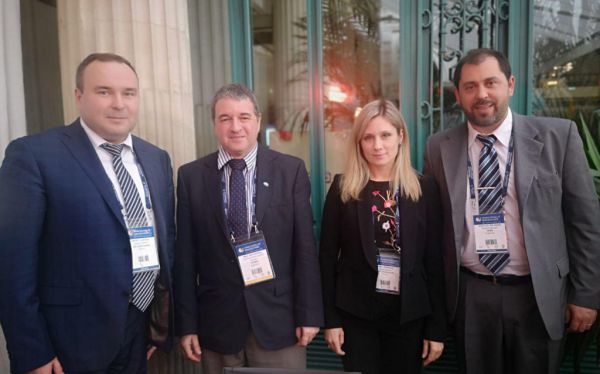 From September 9 to 13, 2019, representatives of Glavkosmos (part of Roscosmos) took part in the annual conference, the World Satellite Business Week, in Paris.
On the sidelines of the event, the Glavkosmos delegation met with representatives of the leading companies in the industry from Asia, South America, and the Middle East. The topics discussed at those meetings included cooperation in launch services, supply of spacecraft components, and the joint projects in geo-information services.
Alexander Serkin, the CEO of GK Launch Services (Glavkosmos subsidiary), and Kirk Pysher, the President of International Launch Services, were the speakers at the sessions dedicated to launch services for small satellites and the policy of heavy launchers' operators in the market. The evolution of business models, the use of new markets, the differentiation of launch services in the face of growing competition were covered at the discussions.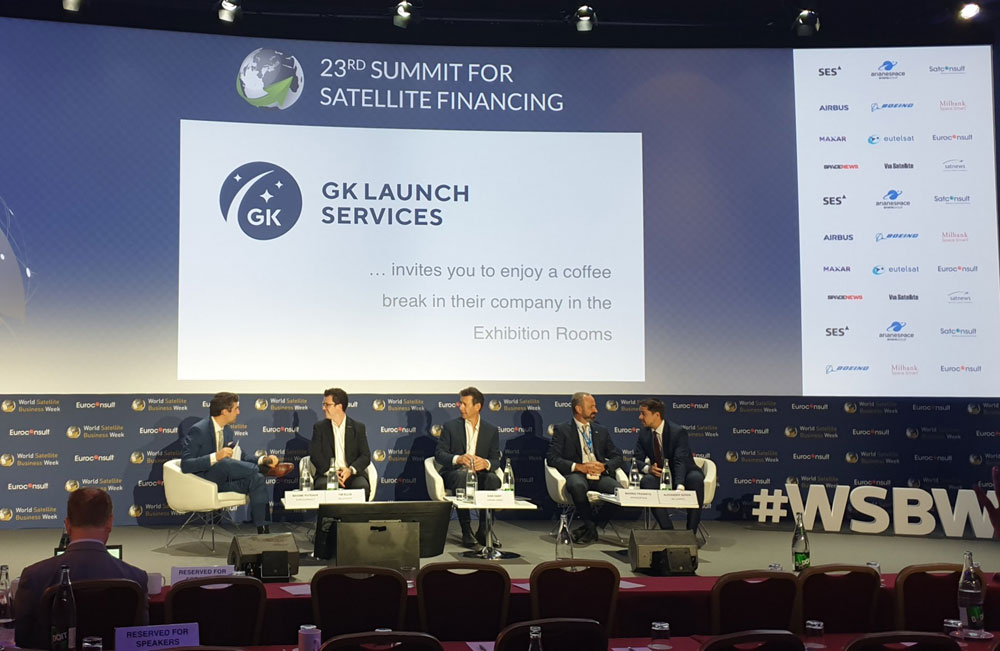 Besides, the event talks also dealt with the development of Earth observation technologies, the application of satellite imagery and geospatial solutions, the deployment of telecommunication satellite constellations, the use of Big Data technologies and the Internet of Things.
***
The World Satellite Business Week is an annual event bringing together the leading representatives of the aerospace industry, global satellite communications, connectivity and information business, and investors. The summit hosts thematic round table discussions and a diverse business program offering unique networking opportunities and invaluable insight into the current and future prospects for the industry.
JSC Glavkosmos is a daughter company of the State Space Corporation ROSCOSMOS. The key objectives of the company are the promotion of Russian space industry achievements to the world market and management of complex international projects. For the more than thirty-year history of the company, over 120 international contracts have been successfully fulfilled, including launching of more than 140 satellites as secondary payloads.
The Russian-American Joint Venture, International Launch Services (ILS), has the exclusive right to market the launch services with the use of the Proton launchers and those of the Angara family on the world market. Since 2008, Khrunichev State Research and Production Space Center, a designer and manufacturer of the Proton and the Angara launch vehicles, has been a controlling stockholder of ILS.
2022
2021
2020
2019
2018
2017