Glavkosmos plans to increase small satellites ( SmallSats) launches onboard Soyuz-2 launcher in 2017-2018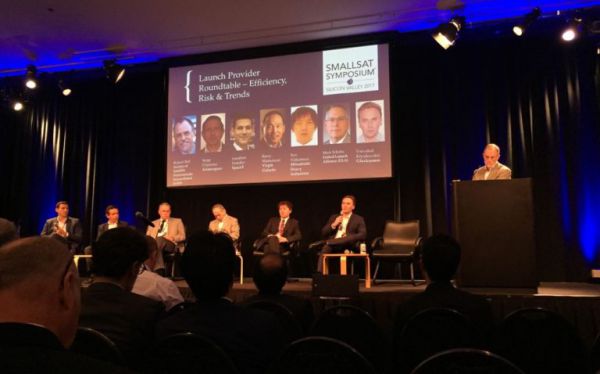 The plans to significantly expand the SmallSats launch secondary payloads launch program and deliver more small satellites onboardwith Soyuz-2 launcher launch vehicles were announced by Glavkosmos :Llaunch Pprogram Ddirector Vsevolod Kryukovwskiy at the SmallSat Symposium held in February (California, USA)
«We are planing to launch more than one hundred SmallSats onboard Soyuz-2 in 2017 and 2018»

Vsevolod Kryukovskiy, Glavkosmos Launch Program Director
The Glavkosmos representative said that in 2017 and 2018 the company willwould launch more than one hundred SmallSats CubeSats and other small satellites.
SmallSats satellites launches were discussed at the Launch Provider Roundtable «Efficiency, Risk & Trends». In the past ten years the small satellites production and launches haves quickly developed, and now it is one of the most perspective trends in the world space industry.
The potential of small satellites is in a great demand; they can be used in various space missions due to its relatively low development and launch costs. Glavkosmos as a coordinator of commercial launches ofwith Soyuz-2, one of the world's most popular launch vehicles, plans to increase the number of launch slots for develop the small satellites launches programs for the international Ccustomers.
«We are planing to launch more than one hundred SmallSats CubeSats and other small satellitesonboard with Soyuz-2 in 2017 and 2018»

Vsevolod Kryukovskiy, Glavkosmos Launch Program Director
2023
2022
2021
2020
2019
2018
2017