Glavkosmos took part in a business mission in France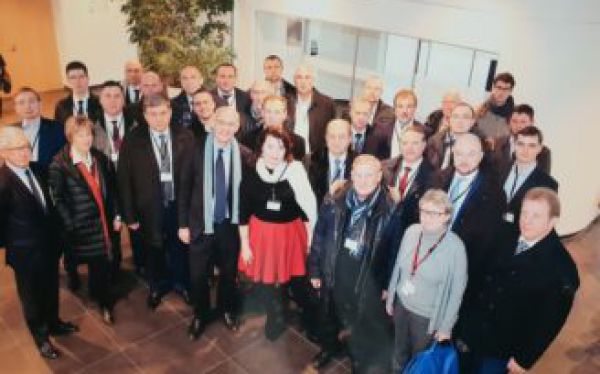 A delegation of Glavkosmos, headed by the company's Director General Dmitry Loskutov, as part of the Roscosmos representatives, took part in the business mission of the Russian rocket and space industry in France.
The event included a visit to the French space enterprises in the Paris region, Toulouse and Cannes. The development of Russian-French cooperation in the space sector has been discussed.
The delegation was also given a tour of the Ariane Group assembly plant in the city of Mureau, the Airbus DS assembly, integration and test complex, the CNES satellite data processing center, the assembly shops of NEXEYA in Toulouse and Thales Alenia Space in Nice. As a separate point of the visit itinerary was participation in a business seminar organized by the French aerospace industries association, GIFAS.
«It is obvious that today any progress in space exploration or achievement of ambitious goals is hardly possible without international integration from both financial and technological points of view. The European enterprises of the industry have got considerable experience, by sharing of which the bilateral cooperation between Russia and France will, certainly, benefit. Glavkosmos as the coordinator of Roscosmos foreign business activities will continue intensive work to that end», summarized Dmitry Loskutov after the business mission.
2023
2022
2021
2020
2019
2018
2017