MANORAMAONLINE: India, France to join hands for ISRO's manned mission Gaganyaan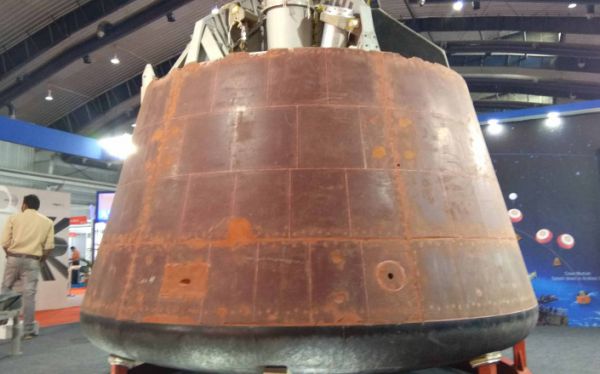 Bengaluru: Scientists from India and France will work together for Indian Space Research Organisation's (ISRO) ambitious manned mission, Gaganyaan.
To set the ball rolling, a joint working group will take shape to weigh the strengths of both sides and exchange of ideas.
Speaking at the sixth edition of Bengaluru Space Expo (BSX-2018) here on Thursday, National Centre for Space Studies (CNES) president Jean-Yues Le Gall said the robust cooperation between ISRO and CNES will come handy for the Gaganyaan mission.
"India is becoming a hub of space missions. We have many technologies to offer for India's human space programme, including on the space medicine front," he said.
He said CNES would share their expertise in the fields of health monitoring of astronauts and radiation protection among others. Both the countries have announced a joint vision for space cooperation earlier and CNES will now explore options to work with Indian side.
However, ISRO officials said both countries have already many areas of cooperation and the latest French offer was in line with it.
"An MoU is a goodwill gesture and it cannot be taken as the final word. An MoU will set the formal talking process in motion. We would like to get the best experiences from the world so that our mission benefits the most," an ISRO official told Onmanorama.
The official added that both countries have a long-standing relationship in the field of satellites, especially for weather forecast. "Among the many existing areas, France could step in and offer their expertise in new domains as well," the official added.
As per the India-France joint vision for space cooperation of March 10, 2018, both nations will work on space science, technology and applications, including sounding rocket development, liquid engine development, hosting of payloads, joint satellite realization, training programmes, satellite communication experiment and satellite launches.
Both ISRO and CNES would also work on autonomous navigation of rovers in Moon, Mars and other planets in addition to embarking on complex high technology space science and planetary exploration missions in future.
Interestingly, Glavkosmos, a subsidiary of Roscosmos Russian Space Corporation, too has a presence at the expo with a wide range of applications and solutions on offer. The highlight of the Russian stall is the space food exhibit consisting of a variety of consumables for the astronauts, mostly in the paste form.
Source: Manoramaonline