RIA Novosti: Turkish cosmonaut can fly to the ISS in 2023, said Loskutov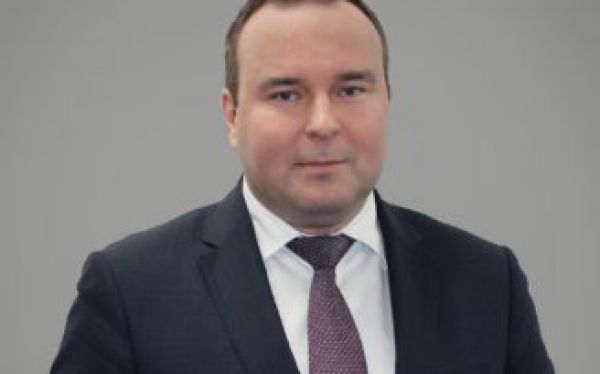 WASHINGTON, Oct 22-RIA Novosti. The first Turkish cosmonaut can fly into space by 2023 with the assistance of Russia, there are no agreements on the first Saudi cosmonaut yet, CEO of Glavkosmos Dmitry Loskutov told RIA Novosti.
"We are waiting for the reaction of our Turkish colleagues to the proposal, it must be worked out," Loskutov said on the sidelines of the International Astronautical Congress in Washington.
He recalled that in 2023, the 100th anniversary of the proclamation of the Republic of Turkey is celebrated, for that reason the launch can be timed to this date.
"In principle, there is enough time to prepare the Turkish cosmonaut and carry out the flight," Loskutov said.
The preliminary discussions on the issue of the Saudi cosmonaut's flight are conducted through Roscosmos and the Saudi Space Agency, he said. According to Loskutov, there are no agreements in this regard. "We need to agree in principle on what crew he will fly with, what the time slot [for his flight] will be," he added.
The correspondent of RIA Novosti asked Loskutov about Iran's stated desire to hold talks with Russia on sending an Iranian cosmonaut to the ISS. The question concerned whether the US, which is in hostile relations with Iran and is one of the main participants of the ISS, would allow such a flight.
"Russia is a sovereign country and has the right to make its own decisions whom to cooperate or not to cooperate with. But there is no interaction with the Iranian side through Glavkosmos," Loskutov said.
In 2005, Turkey adopted the National Space Research Rrogram. According to the program, it was planned to start training of Turkish astronauts in 2010, and to launch a Turkish spaceship in 2014. Plans remained unfulfilled. The Turkish Space Agency was established in December 2018. The head of Roscosmos Dmitry Rogozin said that the Turkish cosmonaut could fly into space in 2020-2021.
Earlier, the head of the Iranian Space Agency Morteza Barari said that Iran plans to start negotiations with Russia on sending Iranian cosmonaut to the International Space Station.
Roscosmos and the Saudi Space Agency signed an agreement during the visit of Russian President Vladimir Putin to Riyadh, allowing the possibility of launching a Saudi cosmonaut to the ISS. In addition to Saudi Arabia, Roscosmos is negotiating with other countries in the Arab world. Recently, the astronaut from the United Arab Emirates, Hazzaa Al Mansoori went to the ISS on the Russian Soyuz. After this short-term expedition, it is planned to discuss the possibility of a long-term flight into orbit of a new cosmonaut from the UAE. Talks on the space flight are also underway with Bahrain.
(Translation by the Press Office of Glavkosmos)